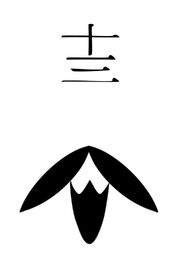 Traditionally, Squad Thirteen used to be the Cuddly Squad, something enacted during the Captaincy of Jushiro Ukitake by his then-Lieutenant Bveress .  After Captain Ukitake's retirement and Bveress' promotion, the tradition continued until the Captain's betrayal.  Afterwards, the squad took up the position as the Cooking Squad, and later took on the title as the Human Resources Department, with the current Captain Hinata Matsuo as its head.  
Captain:  Hinata Matsuo /u/chickwith2dicks
Lieutenant: Rukia Kuchiki /u/Rukia_Kuchiki
3rd seat:  Yoshito Tanaka /u/jcsa7x
4th seat: Ben Vanderbergerk /u/Bveress
5th seat: Reikaizo Yonta /u/AnthoniusGazz
6th seat 
7th seat:   
8th seat: 
9th seat: 
10th seat: 
Squad InformationEdit
Theme Song: I Walk Beside You
Pokemon: Ninetales
Mascot: Chappy
Motto: "A full bottle of water is better than an empty one"
Ad blocker interference detected!
Wikia is a free-to-use site that makes money from advertising. We have a modified experience for viewers using ad blockers

Wikia is not accessible if you've made further modifications. Remove the custom ad blocker rule(s) and the page will load as expected.