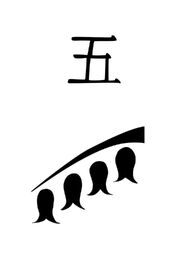 World of the Living Ambassadors/ Human Realm Task Force We are in charge of all matters pertaining t
he physical realm ie. bestowing substitute shinigami badges and hollow extermination. Our 
key strength is jack of trades. Even those not in squad 5 can apply to this at HRTF[1] thread.
This squad's main ideals are loyalty and soul. We embody these ideals with our every action and stand by our mates no matter what.
Our color is Crimson, strong, powerful and reflective of our loyalty ideals.
We are the Soul Society Elite, we are the soul of the Seiretei, we are the 5th Division!
Captain:  Aethos Kurumada /u/Aethos
Lieutenant: Yuu Katsumi /u/ricoshea
3rd seat: Vacant
4th seat: Hibōkine Shisha /u/Hibokine_Shisha
5th seat:
6th seat 
7th seat:   
8th seat: 
9th seat:
10th seat: 
Former MembersEdit
Squad InformationEdit
Theme Song:
Pokemon: Arcanine
Mascot: Alfred, Kurumada Manor's butler
Motto: 
Ad blocker interference detected!
Wikia is a free-to-use site that makes money from advertising. We have a modified experience for viewers using ad blockers

Wikia is not accessible if you've made further modifications. Remove the custom ad blocker rule(s) and the page will load as expected.