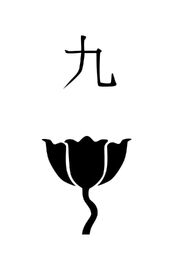 This division is in charge of  the Seireitei magazine (Seireitei Communication), and, more importantly, Security of the Seireitei.
"What I'm looking for in this division is loyalty and skill. Sure, artistic taste and skill is a plus; but if you have loyalty and skill, you're always welcome in 9th." Haruki Kasai, Ex-Captain of the 9th Division.
Captain: Sora "Kat" Katsumi-Hayato /u/katsumisora
Lieutenant: Yoshiko Nakahara /u/BlackIcee
3rd seat: Suzaku Inuri /u/HiddenDoor
4th seat: Fuuga "Chain Drinker" Hamasaki /u/FuugaHamasaki
5th seat: Kenji Maeda  /u/Barbed_Flamingo_Cock
6th seat: 
7th seat:   
8th seat: 
9th seat: 
10th seat:
Former MembersEdit
Squad InformationEdit
Area of juristiction: Great Britain.
Theme Song: Invaders Must Die - The Prodigy
Pokemon: Butterfree
Mascot: Tony 'Iron Man' Stark
Motto: 'Not on our watch!'
Colour: Emerald
Flower: White Poppy
Ad blocker interference detected!
Wikia is a free-to-use site that makes money from advertising. We have a modified experience for viewers using ad blockers

Wikia is not accessible if you've made further modifications. Remove the custom ad blocker rule(s) and the page will load as expected.